I love creating free content full of tips for my readers, you. I don't accept paid sponsorships, my opinion is my own, but if you find my recommendations helpful and you end up buying something you like through one of my links, I could earn a commission at no extra cost to you.
Learn more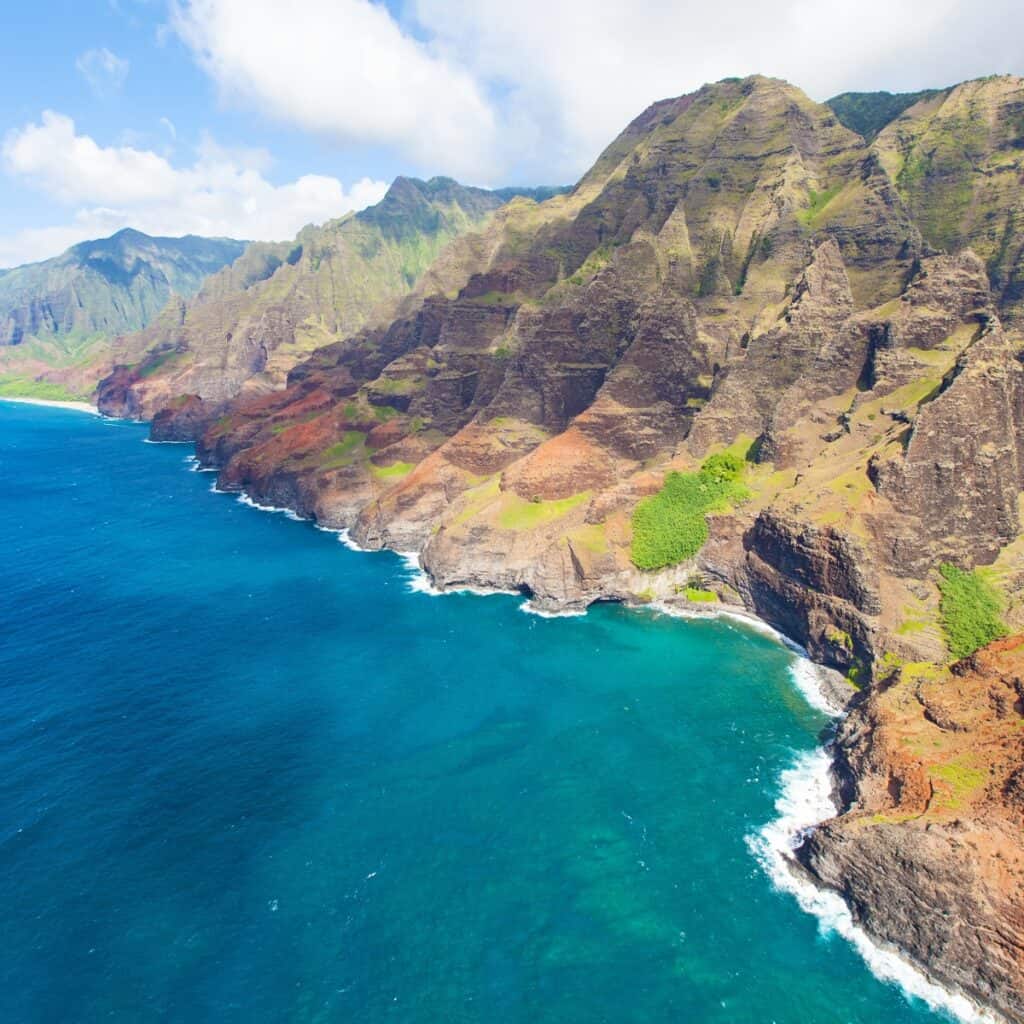 Everything You Need to Know About Kauai Snuba
Does Kauai Have Good Snuba?
Yup! Kauai's got some pretty awesome snuba spots. You won't have to go too far from shore to see some cool sea life. It's not the best island for snorkeling, but you can still find some great snuba spots. Just watch out for those tricky ocean currents during winter.
Which Side of Kauai is Best for Snuba?
You can snuba all over Kauai, but the best spots are on the north and south shore. It all depends on the time of year. During winter, the south shore has the most calm waters. During summer, the north shore is the place to be.
Can You Swim with Turtles on Kauai?
Definitely! You'll likely spot a few turtles while snuba'ing. If you want to increase your chances of seeing a sea turtle, check out these spots:
Koloa Landing – you won't find super clear water here, but there are plenty of resident turtles near the boat launch area.
Anini Beach – you might spot turtles close to shore even before you get in the water.
Poipu Beach – near the rocky area that separates Poipu from Brennecke's Beach, you'll often find turtles eating.
Remember to keep your distance though – stay at least 10 feet away from turtles in the water. And don't forget to use reef safe sunscreen!
Best Time of Year to Snuba on Kauai?
You can snuba all year round, but summer is the best time. You'll have access to more snuba spots, including those on the north shore. Winter can be dangerous on the north shore, so stick to the south shore during those months.
Best snuba on Kauai for Beginners?
Snuba can be tough for beginners, so we recommend starting out at Lydgate beach. The water is protected from most currents, the bottom is mostly sandy, and there's a lifeguard on duty. Plus, it's perfect for the whole family!
5 Must-Visit Snuba Spots on Kauai
Makua (Tunnels) Beach
Get ready to work for it – parking is a challenge! Best bet is to get to Haena Beach Park early.
Once you're there, you'll be rewarded with plenty of fish and other sea life.
Stay close to shore to avoid strong currents.
Summer is the best time to visit – winter can be dangerous.
Ke'e Beach
Plan ahead – this spot is popular and reservations are required.
Enjoy the stunning Napali Coast mountains while snuba'ing.
Fish and sea life are plentiful near the shore.
Summer is the best time to visit – winter can be dangerous.
Anini Beach
Perfect for families – the shallow reef keeps waters calm.
You don't need to go far from shore to see plenty of sea life.
Low tide can mean shallow waters and reduced visibility.
Summer is the best time to visit – winter can be dangerous.
Lydgate Beach
Practically year-round snuba – the pond is enclosed by rocks.
See large surgeonfish swimming from side to side.
Beach park with lifeguard station, bathrooms, and a playground.
Poipu Beach
One of the best beaches in Kauai – also great for snorkeling.
See plenty of colorful fish, coral, and other sea life.
Summer is the best time to visit – winter can be dangerous.
15 of the Most Epic Snorkeling Spots in Kauai you might get a chance to snuba
Ke'e Beach
Before you jump in, make sure you take all the necessary safety precautions.
Ke'e Beach is at the very top of Kauai's north shore and is the closest you can get to the Na Pali Coast.
The waters are relatively calm during the summer months, making it the perfect time to go snorkeling.
You can find a variety of fish such as goatfish, needlefish, unicornfish, wrasses, cornetfish, butterflyfish, and many more.
Don't forget to check out the center of the beach to see the coral and colorful schools of fish.
Poipu Beach Park
Poipu Beach is located just south of Koloa near the island's southern tip.
It's been voted one of the best beaches for snorkeling in America.
You can spot endangered Hawaiian monk seals in these waters, so keep an eye out!
The beach provides amenities such as restrooms, showers, and picnic areas.
Anini Beach
Anini Beach is another great spot for snorkeling.
It's a kid-friendly location with a sandy beach and essential facilities.
Kauai's largest reef protects the waters from huge swells and provides views of abundant marine life.
The calm waters make it the perfect place to go snorkeling. Just be mindful of the rip currents in the channels.
Tunnels (Makua) Beach
Tunnels Beach is a large snorkeling area with a horseshoe shape.
Advanced snorkelers can explore the outer reef and spot many marine animals and coral formations.
Beginners can enjoy snorkeling in the protected and shallow area on the inner reef.
Don't forget to look out for the small tunnels and caves!
Koloa Landing
Koloa Landing is a great spot for advanced swimmers.
You can either drive there or take a long swim to the site.
Marine life in this area is relatively limited, but the snorkeling picks up when you get to the desired location.
Don't come here when there's a large south swell or after it's rained recently.
Lawai Beach
Lawai Beach is a spectacular snorkeling destination with a barrier reef and colorful fish.
You can easily park along the side of the street for quick access to the sea.
It's best to go on a snorkeling tour first to get a feel for the current and the basics.
As you swim further out, the coral becomes healthier, and you get better visibility. Look out for goatfish, sea urchins, sea cucumbers, sea turtles, parrotfish, and more!
Nualolo Kai Beach
Nualolo Kai Beach is a great spot for snorkeling with a variety of sea life.
You can find a wide range of fish, including angelfish, wrasse, and parrotfish.
You can also spot eels, sea turtles, and the occasional monk seal.
The beach is surrounded by a beautiful landscape, so don't forget to take in the views!
Things to Consider Before Going Snuba'ing in Kauai
Equipment
Don't forget to bring your own gear and wetsuit so you can look cool and stay safe.
Clean your mask before you go and use some anti-fog drops to keep it fog-free all day.
Eco-Friendly Snuba'ing
Don't touch or bump into the coral – they're delicate ecosystems that support lots of species.
If you see any trash, pick it up and dispose of it properly.
Conclusion
If you're looking for an unforgettable experience, snuba in Kauai is the way to go! With crystal clear waters and plenty of sea life to explore, you'll be sure to have an amazing time. Just remember to bring your snorkel gear, a good attitude, and a sense of adventure! And don't forget to take lots of pictures to capture the moment – after all, it's not every day you get to SNUBA!
Still deciding where to go? These are the best places to snuba in Maui
Joost Nusselder, the founder of Kauai Surf Report is a content marketer, dad and loves trying out new sports with everything surfing at the heart of his passion, and together with his team he's been creating in-depth blog articles since 2019 to help loyal readers with surfing and water sporting tips.